How Important Is Your Email Signature?
Here's the deal, your email signature is one of the most important pieces of marketing you can do for your Cleaning Business.
Why?
Well everyone you interact with whether a Customer, Lead, Business Acquaintance or a Supplier will see it.
After all, half of the entire planet (3.8 billion Email Users) uses email right now.
So How Do We Ensure That Our Email Signature Is Working Its Very Hardest For Your Cleaning Business?
To start with don't upload an image signature, especially if you in the services game. I often get emails with Email Signature "Images".
The ones when you click on them they are just an image with the senders details in the image.
Don't get me wrong they look fantastic, but there are a couple of flaws with the Image Signature.
If your customers email settings are set so that they don't automatically download images, your customers just don't see your email signature. Many of the email providers don't download images automatically. In fact you often have to go into your settings to ensure it does so.
If I need to contact you quickly, especially if I want to call you on your mobile or call the office number, the easiest route, is to click on your phone number in your email signature and call. With image Signature, this is impossible.
Listing your Services, Offers or a Call to Action is a great marketing tip for your signature. However, if a Customer can't simply click on the service or the offer, it's an opportunity wasted.
There is little point listing the Social Networks you are on, if a recipient can't Click the icons to follow you or connect with you on LinkedIn directly from the Signature.
Think of your email signature like you would your website. All the Calls to Action must be able to be engaged with, so that everyone who receives one of your emails should be able to engage with it.
If a website was just picture, it would be a terrible experience.
How Do You Create These Professional, Simple And Clickable Email Signatures For Your Cleaning Business?
Email Generators such as Hubspots Email Generator, Mail Signatures.com and Email Signature Rescue all give you the ability to fill in the data and edit a few colours and all you need to do is then copy the Signature and paste it into your Email Signature in your email settings.
Don't stop there though. With your new email Signature, email yourself.
Jump across to your email on your phone and COPY the email signature and then paste it into the Signature Settings on your devices email application too. Not just on your phone, but that iPad you often reply from too.
There is nothing more frustrating than getting an email that says "sent from iPhone". Especially coming from someone who delivers a service.
We know that Apple are the best marketers in the world, they've even worked out how to hack your email to market their brand.
If you are responding on mobile, chances are your customer may be reading from their mobile too, and the ability to click your number and call you or click your Cleaning Offer that you are promoting is priceless.
Kind Regards
Martin Callan / Co-Founder & Product Manager
1300 733 493
FreshOps 
www.getfreshOps.com
Want to book a Demonstration, Support Session or just have a general chat about freshOps?
Click 
here to book a time on my calendar.
Always Include A Call To Action Or A Marketing Opportunity.
Email is the ultimate opportunity to promote your business. Your customers and leads will be looking at this quite often. So if you don't have a CTA to promote your Business, that's another opportunity lost. Have you won an Industry Award recently, are you known for a specific service? If so, promote it to you customers and leads.
Good business is about removing friction between the customer and their ability to buy or purchase your products or services. We just don't know when a Customer is ready to buy.
So it's important that we consider every interaction with them as an opportunity for them to Call Us, Book an Appointment, Get a Quote, Download our Christmas Specials, Connect with us on LinkedIn, Facebook and anywhere our business can be found.
The next time you have your laptop open doing some work in front of the TV, take 10-15 minutes and get yourself a professional email signature that converts.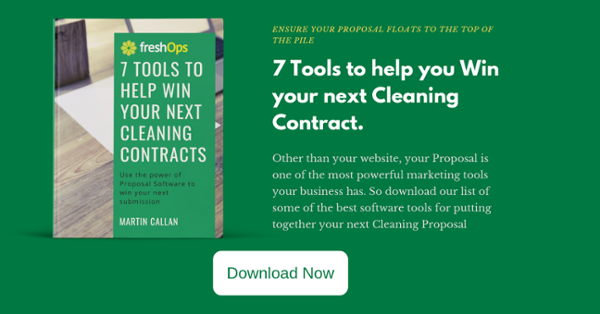 https://www.getfreshops.com/wp-content/uploads/2023/07/Get-a-Professional-Email-Signature.webp
315
560
admin
https://www.getfreshops.com/wp-content/uploads/2021/08/freshops_logo_rgb_l_pos1.png
admin
2023-07-03 15:11:51
2023-07-03 15:11:51
How Important Is Your Email Signature?